At a Glance
Recognized Quality of NAM & NAM
NAM & NAM was chosen as an excellent qualified IP law firm by various international IP-ranking media

NAM & NAM has achieved international standard certifications for information security, work environment, and work management system, which demonstrates our commitment and ability to consistently provide services that meet client's needs and regulatory requirements, demonstrating continuous improvement under the environmental management system.

NAM & NAM always strives to provide the utmost services to our current and potential clients.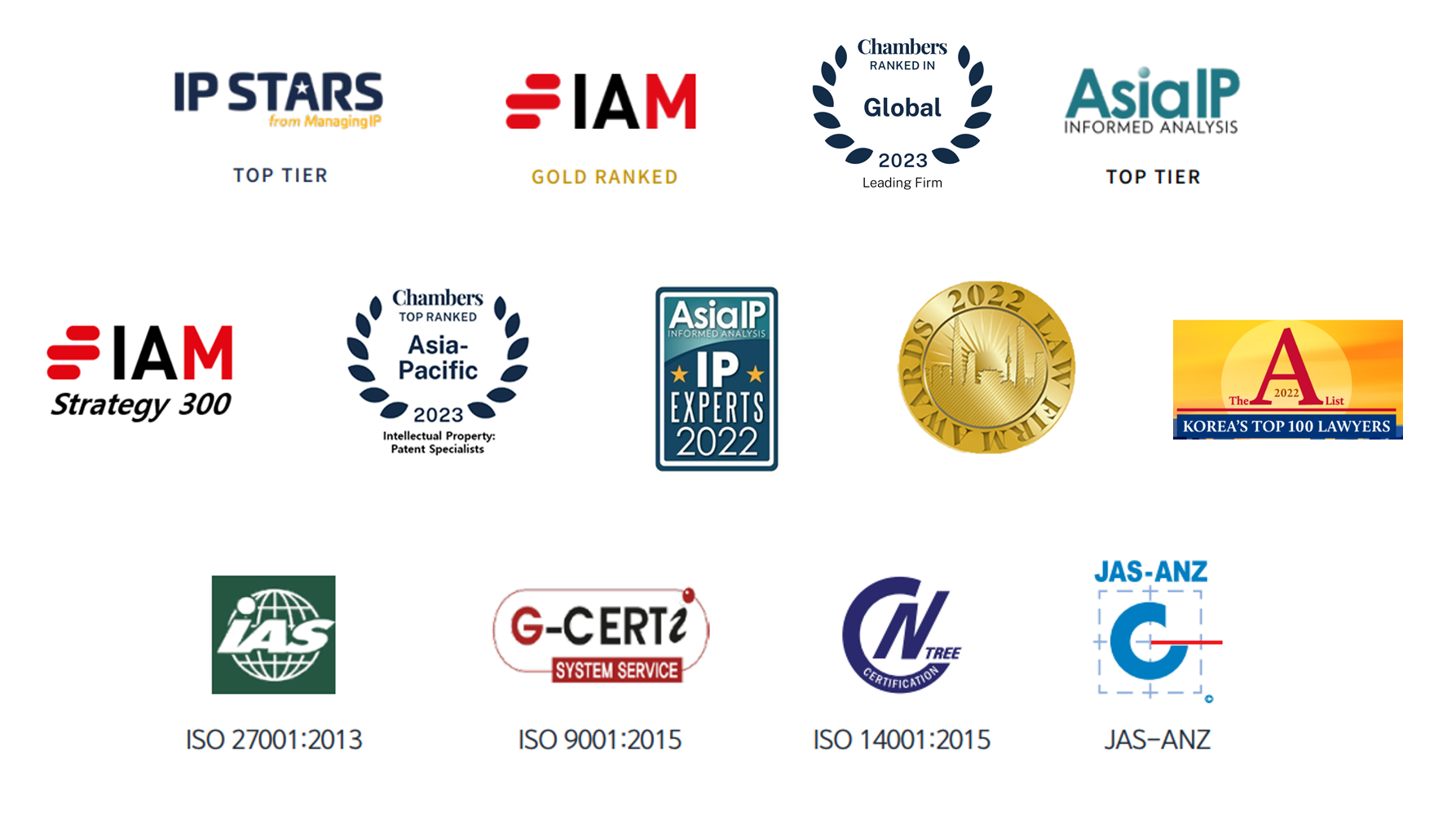 Firm Profile
As a pioneer in the field of IP and with a proud history as Korea's oldest IP law firm, the name NAM & NAM is synonymous with intellectual property in South Korea.
The hallmarks of our success are a relentless pursuit of excellence and a refusal to compromise on quality since the day the firm was established in 1952.
NAM & NAM has been trusted by both domestic and multinational clients for almost 70 years. This trust stems from the quality of our services, provided by outstanding professionals who deliver effective solutions drawing on the considerable experience and know-how.
Our professionals are selected based on specific technologies and are trained with the specific needs of global clients in mind. Focusing on IP-related matters, we are constantly expanding our practice to provide effective and clear solution for client's success.
To ensure a consistently high quality of work output and information protection, NAM & NAM has established and operates systemized work procedures to adhere to strict quality management and information security management standards. The firm is ISO 9001 and 27001 certified.
NAM & NAM has one of the largest and most complete IP practices in South Korea covering all forms of intellectual property and all major areas of technology, but with particular focus on the fields of electronics, AI, bio, mechanics, branding protection, trademarks and designs.
NAM & NAM always strives for excellence in line with the motto: "PAVE the way for client success."

Acting as a bridge between our clients and their IP success in South Korea, we encourage you to experience our specialized, innovative and high quality services.